Mosquitoes & your Four Legged Friends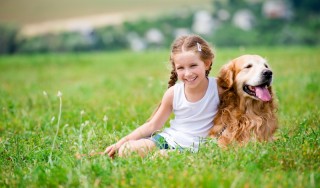 Just like with humans, a mosquito bite for a dog or cat can be itchy and potentially dangerous. Did you know mosquitoes, fleas and ticks can cause all of the following in dogs & cats? Allergies Tapeworms Heartworms Rocky Mountain spotted fever Skin infections Lyme Tick paralysis Ehrlichia Unfortunately, yards treated with DEET, permethrin and other toxic chemicals can poison your four-legged friends if they ingest, inhale or come into contact with them in treated areas.These chemicals can cause serious & sometimes fatal health problems for your pets. So whats the solution?  
Mosquito Magician is the answer
! Our mosquito & biting pest repellent is made of natural plant oils and is safe for your furry family members too! Keep them safe while driving away mosquitoes, fleas, ticks and more! Get more info
here
on our natural, effective solution and TAKE BACK YOUR YARD! Thanks for reading!
Ready to shop Mosquito Magician products?
Shop Now