Pyrethrins – good or bad, OR DEADLY?
Pyrethrins are made from the seed casings of chrysanthemums that contain the natural organic compound pyrethrin, which are included in over 3,500 registered products, many of which are used widely in and around households, including on pets, and for mosquito control. Although the compound is supposed to be relatively safe for humans and pets, there have been reports of a variety of problems, some even leading to death. According to the
JOURNAL OF PESTICIDE REFORM/ SPRING 2002 • VOL. 22, NO. 1
, Pyrethrins, pyrethroids & Permetherins kill insects by disrupting their nervous systems. DDT and related insecticides have the same mode of action. According to a U.S. Environmental Protection Agency (EPA) survey of poison control centers, they cause more insecticide poisoning incidents than any other class of insecticides except the organophosphates. Symptoms include headaches, dizziness, and difficulty breathing. Pyrethrins can trigger life-threatening allergic responses including heart failure and severe asthma. Pyrethrins disrupt the normal functioning of sex hormones. They inhibit binding of sex hormones to human genital skin and proteins in human blood. Pyrethrins are extremely toxic to bees, fish, and other aquatic animals.
Human Toxicity
Children could suffer death if exposed to pyrethrin. A
Harvard University Nieman Reports
website states that 20 deaths from the drug were reported to the United States Environmental Protection Agency between 2003 and 2007. The site states that about 25 percent of the 90,000 adverse incidents reported in 2007 showed pyrethrin-based substances at fault. A National Institutes of Health website states that infant and children who might be playing where pesticides have been used are most at risk.
Toxicity to Pets
The use of pyrethrin to treat flea and tick infestation with pets resulted in about 1,600 pet deaths. The Harvard University website states that in the four years from 2003 to 2007, pyrethrin-based insect control substances accounted for about 25,000 reports of the substance causing pet sickness, with about 1,600 resulting in death. The Nieman Reports analysis also revealed that the number of human health problems, including severe reactions, attributed to pyrethrins and pyrethroids had increased by about 300 percent in the previous decade.
Sprinkler Magician
We at Sprinkler Magician chose to go the natural, safe, and effective route, and we have developed an integrated pest control system that does not use any Pyrethrins or Pyrethroids. Instead we researched all the natural compounds that have been used for centuries (sometimes much longer!), these are all from the essential oils family. Instead of picking one like many of our "natural" competitors, we use no less than 6 different oils – Lemongrass, Garlic, Citronella, Cedar, Rosemary and Geraniol in generous percentages. This results in an extremely potent concentrate (called Mosquito Magician), that eliminates mosquitoes, fleas, ticks, Fire Ants, Gnats, No-See-Ums, and a dozen or so more pesky biting insects. These ingredients are completely safe for people, pets, and the environment. Our customers also tell us that bees and butterflies are not affected. The Mosquito Magician concentrate can be applied with anything from a $10 hose sprayer, pump up sprayers, battery sprayers all the way to our automated system that injects the concentrate into your sprinkler system to deliver it all around your property. There a system for all budgets, and all work great! We welcome all feedback; also please let us know if you would like to know more about Sprinkler Magician or the Mosquito Magician products. Thank you for reading and have a great summer! Peter Olt CEO Sprinkler Magician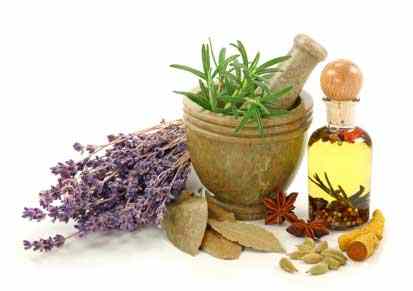 Ready to shop Mosquito Magician products?
Shop Now